After assembling a band of truly kindred spirits, Surreal Neil and Super Diamond began to perform regularly in San Francisco and then all over the U.S., and something quite wonderful happened:
People turned out in large numbers to see them, and returned again and again and again…
Thank you!
Randy Cordeiro
Surreal Neil
Randy (Surreal Neil) Cordeiro formed Super Diamond with founding members in Fall of 1992 in San Francisco. The first show was at Paradise Lounge March 30, 1993.
Randy lives in San Francisco's Dogpatch district and has lived in the City since 1992.
Cordeiro's passion for Diamond's infectious rock took root early. His parents bought him an 8-track tape of the singer's greatest hits back in 1977. Tracks like "Sweet Caroline," "Song Sung Blue" and "Brooklyn Roads" left a mark. The 12-year-old became a fan for life.
He is also a big fan of other genres of music including artists like Wilco, Morphine, Air, Supergrass, Danny Elfman/Oingo Boingo, Stephen Duffy/Lilac Time, Kate Bush, Marc Almond/Soft Cell, XTC, Grace Jones, Tears for Fears and his recent found love of Andy Williams.
More from Press:
Yes, Neil Diamond wore beaded shirts, not sequins, Super Diamond's Randy "Surreal Neil" Cordeiro acknowledged.
"I know he wears beads, but I'm just going to embrace the sequins," Cordeiro said in a telephone interview from San Francisco. He added his "Surreal Neil" presents a surreal interpretation of Neil Diamond. "That means I have creative license to wear sequins or whatever I want," Cordeiro said with a laugh. "I'm not trying to duplicate a Neil Diamond show, I'm not trying to be exactly like him, so we embrace the sequins in Super Diamond, although we admit Neil Diamond doesn't wear sequins."
He met the real Neil Diamond. In fact, Diamond has performed with Super Diamond on stage on two occasions. Both times it was at the former House of Blues in Hollywood. The club closed in 2015 and was torn down in 2017, to make way for a mixed-use development.
The first time Diamond performed with the group was at a Super Diamond show. Cordeiro knew Diamond was coming to the show. He didn't invite him to sing with the band until right before the show started. Diamond said yes. Diamond then performed with the group again at the premiere of "Saving Silverman," along with the cast of the movie.
The band members are always challenging themselves to improve, Cordeiro said. That's partly why he quit his day job as an engineer in 1998 to travel the country and "spread the good word of Neil."
Follow Surreal Neil on Instagram
Rama (Diamond) Kolesnikow
BASS/KEYBOARDS
Rama is a founding member of Super Diamond. Although he is now the bass player, he was on keyboards for many years. Rama also serves as conductor and orchestrator for the band when they perform with orchestra. When he is not busy with Super Diamond, Rama composes music for film, TV, and games. He also teaches piano.
In his free time, he enjoys surfing, cooking and spending time outdoors with his family.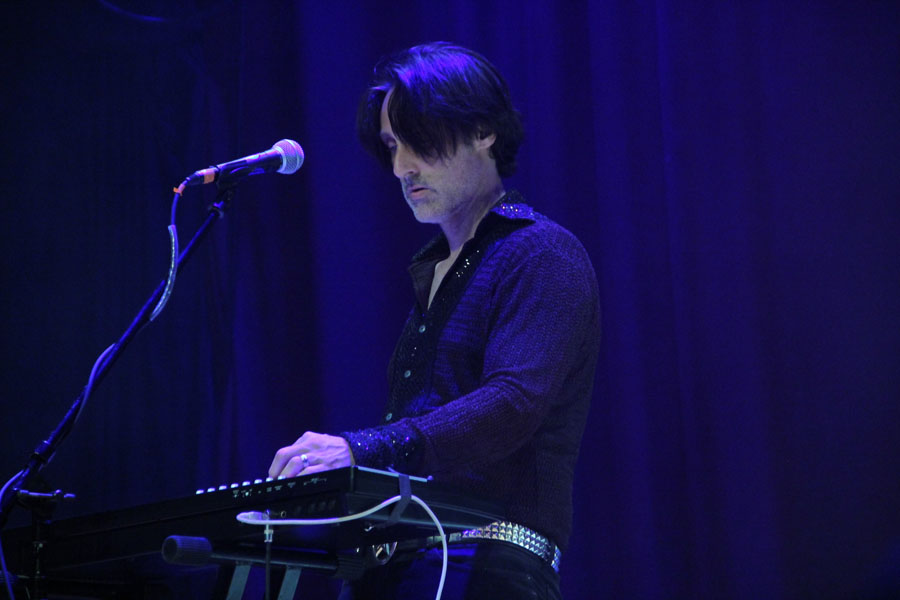 James (Diamond) Terris
Keyboards/Sounds
James has played keyboards with Super Diamond since 1994. Originally from Eureka, Ca, he has lived in the SF Bay Area for most of his life. Outside of Super Diamond he records and performs with several original acts. He is also a freelance sound designer and curator.
James enjoys collecting rare vintage and experimental electronic and acoustic instruments.
He has worked with several well known companies such as, Apple, Universal Audio, Hans Zimmer/RCP, Sequential and many more.
Personal musical genres include Ambient, Experimental, Psychedelic Western and 60s French Pop.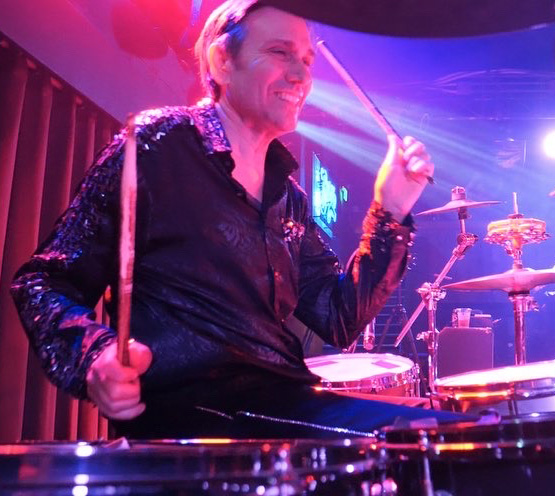 Vince (Diamond) Littleton
Drums/Percussion
Originally from Spokane WA. Vince earned a B.A.in Music Education from EWU.
He moved to San Francisco in 1991 and started recording and touring internationally with Merl Saunders, Rick Danko, The Mermen, Don Walser, Tim Hockenberry, Billy Valentine, Molly Obrien and many others. He can be heard playing drums & percussion on soundtracks including HBO's Tales from the Crypt, Nash Bridges, Joe Bob Briggs at the Drive-In, and video games by Sega and Electronic Arts. His ambient/world CD "Hall of Sound" is available on CDBaby.com.
Vince joined Super Diamond in 2000 and is endorsed by DW drums, Paiste cymbals Evans heads, Gon Bops & Pro-Mark drum sticks (D'Addario)
Chris (Diamond) Collins
GUITAR
Christopher Collins is a San Francisco-based guitarist and keyboardist. Chris's original compositions, recordings and productions have been credited in feature films (David Fincher's Gone Girl), international ad campaigns (Coca-Cola, IKEA , Adidas) and international recording artists (Journey's Neal Schon, Talking Heads' David Byrne "True Stories") Chris has been hired to perform guitar and keyboard for numerous international live acts such as Neal Schon's Journey Through Time, Big Brother and The Holding Company and Shana Morrison.
For more information please contact Chris Collins at:
[email protected]